I gasp! Amy Butler has revealed a new fabric line, Soul Blossoms that is coming out in September of 2010. You can view some of the fabrics on the manufacturer site,
Westminster Fabrics
. Oh, I live for this day, when Amy Butler reveals her newest genious.
Looking at the fabrics, it's obvious that the Laurel Dots will be outragously popular.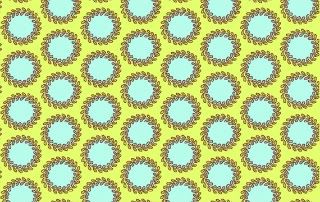 Right away I notice the colors periwinkle and mist that are present in her previous collections, which means that these should coordinate just perfectly (picture me drumming my fingertips together).
I'm also infatuated with the Temple Tulips design.
Wanna know what else I discovered today? Amy Butler sells rugs. That's right....gorgeous, stunning rugs that are available for purchase. I visit her site at least twice a day, but I only go for the fabrics. I guess I'm after something specific so I don't dwadle, but holy cow!! Wall decor, rugs and so much more.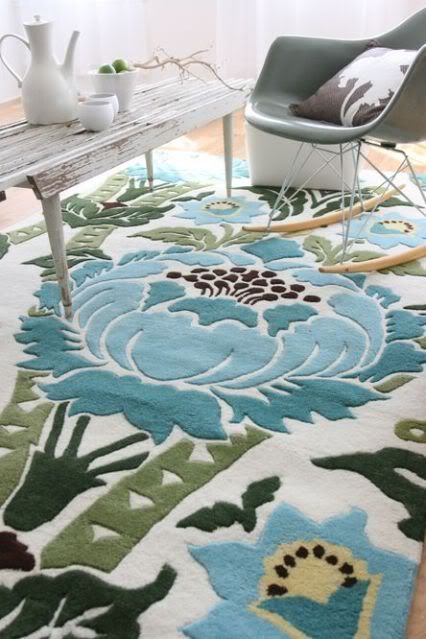 But, my most favorite of all is her Desktop Collection inspired by her most recent, LOVE collection. Seriously, how fab is this stuff? Do you mean that I could use file folders and binders decorated in the same designs as my most favorite fabrics? WoooHoooooo!
Here's a great pic from
Amy's website
of the Desktop Collection. Notice how the little knobies on the drawer-thingy are covered in Bali Gate as well? Simply awesome.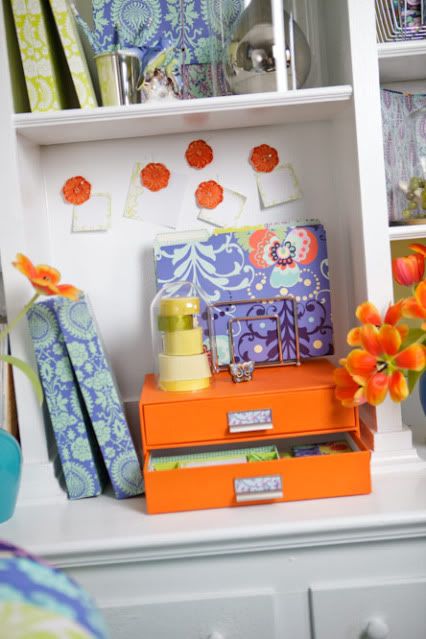 and a recent cribset I created as well: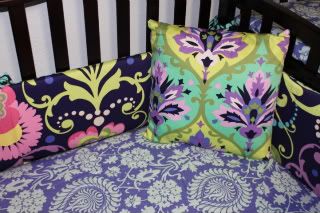 Thank you Amy Butler, your designs are divine and leaving me gasping for air. Gotta love that.
Happy Friday!
Jayna
*thank you Westminster Fabrics and Amy Butler Designs for use of your photos.